White dresses. Multi-tier cakes. Diamonds.
Prenups. Custody battles. Lawyers.
These are expensive and synonymous with marriage and divorce. Most people get caught up in the first three expenses while hoping to never have to think about the latter three.
Marriage is ultimately an economic partnership, but it is seen in our culture as a milestone in the relationship of two people who love one another. Marriage has become a cultural product known as the industrial wedding complex.
"Say Yes To The Dress"
As many people know, in many cultures and religions, white symbolizes purity. But what many people don't know about wedding dresses is that white also subliminally symbolizes wealth. White is the hardest color of a garment to maintain, as stains are much more noticeable on white garments. White dresses were unsuitable for chores or labor that were traditionally assigned to women. The wedding dress was only ever meant to be worn once—on the bride's wedding day—thus symbolizing the family's wealth in being able to afford a dress that had almost no functional use outside of the one-day occasion.
The fashion industry has capitalized on the notion of the wedding dress being a one-in-a-lifetime dress, drawing parallels between a bride's wedding day to the narrative climax of a princess's happily-ever-after in childhood fairytale stories. The illusion of reality mimicking fantasy is why shows like "Say Yes To The Dress" have become so popular in mainstream culture, and why some brides are adamant about spending an exorbitant amount of money on a dress, or even on multiple dresses, that can cost more than the average American mortgage.
"Diamonds Are A Girl's Best Friend"
Blonde bombshell Marilyn Monroe didn't make diamonds the aspirational gift when she sang "Diamonds Are A Girl's Best Friend"—she merely reiterated the clever marketing messages of corporations like De Beers. The notorious "three months salary" rule pressures a prospective groom to prove his love by proposing to his prospective wife with an expensive engagement ring.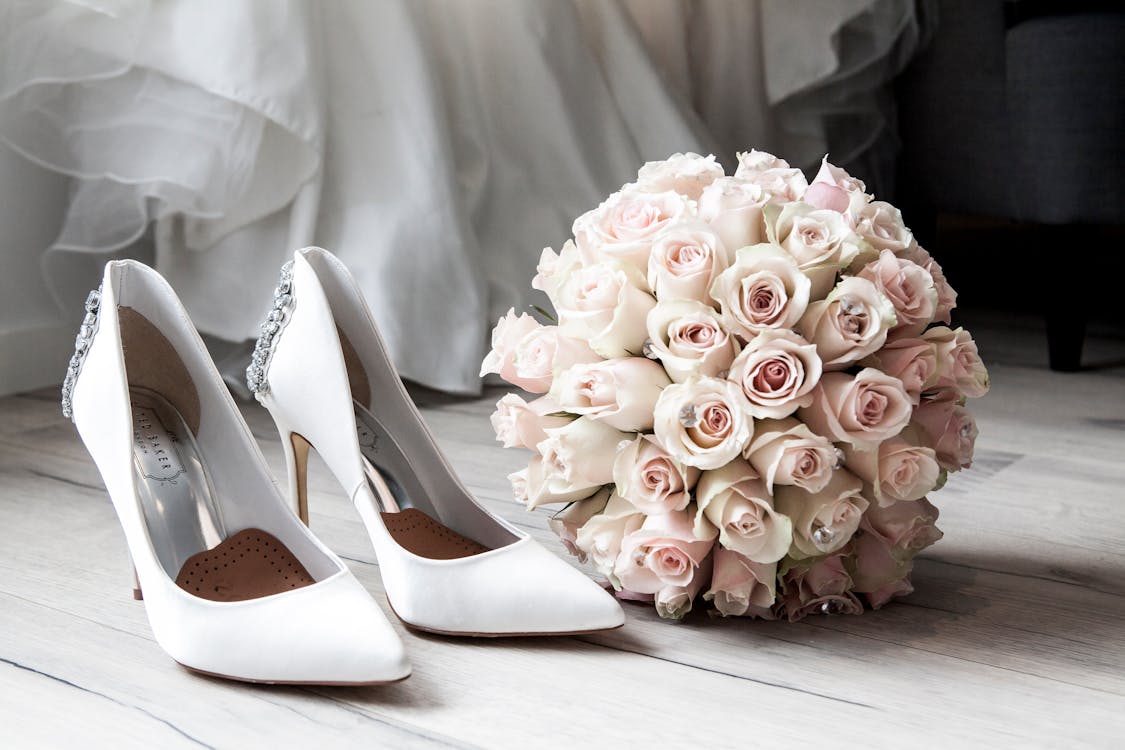 A Fairytale Wedding Can Mean A Nightmare Divorce
A survey of over three thousand people in the United States found that couples who spend more on their weddings are more likely to get divorced.
And is it any surprise that money cannot buy love—nor happiness? What's even more depressing is that divorce not only kills the hope of a true happily-ever-after, it can also cost far more than people can afford.
Many couples are ashamed of the breakdown of their marriage, especially if they had an extravagant wedding. It can also be difficult to afford divorce lawyers years into the marriage, while the couple is raising a family. In many parts of the United States like Orange County, couples are choosing family law mediation over traditional divorce. In addition to usually being more affordable than litigation, mediation usually results in more mutually amicable terms rather than court rulings.
Read K S.'s review of McNamee Mediations on Yelp
Vanity Fair recently reported that the divorce of Angelina Jolie and Brad Pitt is at a standstill as Jolie has filed a complaint that the judge did not allow her children to testify in court. Given the influence that celebrities have in our culture, the divorce case of Jolie and Pitt may have more people choosing mediation instead of litigation.