Americans love fish. The Centers For Disease Control And Prevention report that at least 20% of adults in the United States "consumed seafood at least two times per week."
One problem with dining out and ordering fish is that mislabeling is highly common, even in high-end or specialty sushi restaurants. Wild salmon have a pink hue, a color that naturally develops from eating krill. However, menus usually do not distinguish between wild salmon and farmed salmon, which are fed kibble, a combination of ground chicken and soybean which turns their color gray. The fish are then dyed pink in order to be presented as the shade they would be if they were wild. It's a step that is necessitated by the fact that gray fish doesn't look all that appetizing, and if restaurant-goers knew that they would be served gray farmed salmon, they would likely never order it. 
The life of salmon is fascinating and gruesome. Spawning salmon change color to attract a mate. In what is known as a salmon run, the fish swim upstream in order to lay their eggs in shallow, safer water. It's a taxing trip that can be fatal for some who die in their attempts to make it through. Annual runs are significant opportunities for predators to catch prey. Soon after spawning, the salmon deteriorate, essentially dying a slow death through exhaustion and resource deprivation. 
Salmon runs are a spectacle to behold. Witnessing it alone can be haunting. The species seems to have an extreme philosophy when it comes to death and reproduction as if their lives have little to no utility once the next generation has been brought forth. Salmon don't just risk their lives to reproduce, they give up their lives for it. 
Many religions and cultures believe that death is integral to the circle of life. In his Stanford Commencement address, Steve Jobs said that he would look at himself each day in the mirror and ask himself if he would want to do what he would be doing that day if it were his last day on earth.
Most people avoid questions surrounding death until they speak to a wills and trust attorney in Orange County with expertise in trusts, estate plans, power of attorney, living wills, probate, guardianship, and more.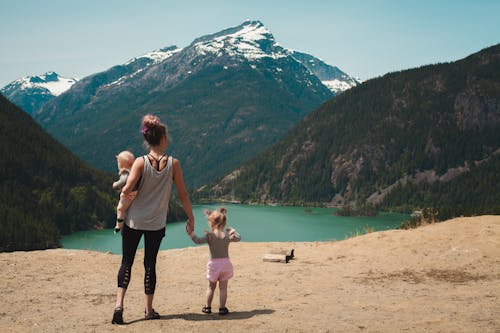 No one wants to die. Even people who want to go to heaven don't want to die to get there. And yet death is the destination we all share. No one has ever escaped it. And that is as it should be, because Death is very likely the single best invention of Life. It is Life's change agent. It clears out the old to make way for the new. Right now the new is you, but someday not too long from now, you will gradually become the old and be cleared away. Sorry to be so dramatic, but it is quite true.

— Steve Jobs, 2005
Burris Law helps people plan for the future of their assets and the legacy of their life. You can them a call today.
Burris Law
488 S Glassell St, Orange, CA 92866